I began finding out about these men in their 40s and beyond singing about grown-up issues:  women, break-ups, broke with no money- mostly about women though, and it definitely wasn't all free spirited and happy-go-lucky like the mainstream Billboards.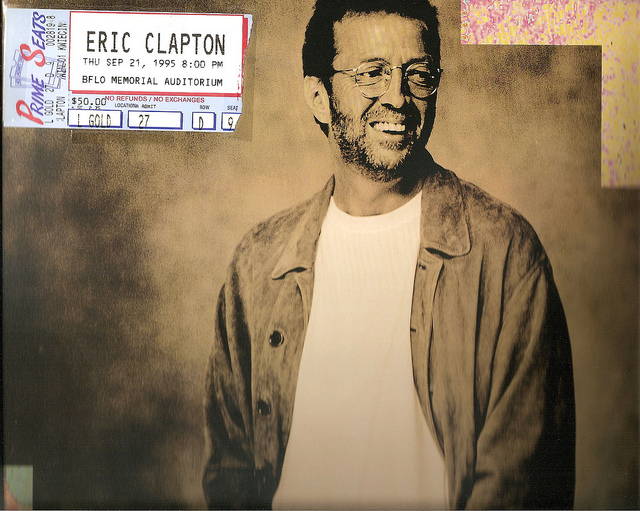 This was real sh*t.  Anything they went through I previously went through, or was currently going through, or bound to later go through.
And these guys could actually play instruments, a huge turn-on for me at that age.  Oh, and their music single handedly got me through puberty!
…now that that's out of the way..
A Newly Discovered Outlet
Prior to going back to the music I left behind in the 90s, I found out about Eric Clapton.  It was either 2003 or '04 and I was about 14 years old.  I became infatuated with the man they called Slowhand.  That seems totally ironic by how fast, clean and particular he was on the fretboard.
You've all seen the iconic photo with the words "Clapton Is God" in graffiti, and a dog taking a piss on the wall.  (Something you may want as a poster.)
One song of his did end up getting on the Billboards in the summer of 1996, with Change the World, but that wasn't his primary style.  His forte, in various forms, has always been the blues.
His Best Years Ever: The Mid 90s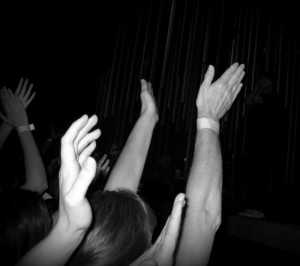 For those who saw him live in either 1994 or 1995, I envy you to the fullest.
Those two years he was on a tour called Nothing But the Blues, which was just that– blues music.  Almost none of the songs were his originals, but you wouldn't think they were standards Clapton was influenced by over the years, by how well they sounded. He just wanted to do them justice (and frankly making the original artists take notice), by revamping their structure with his own capabilities– a wailing guitar virtuoso with a seasoned voice to match.
These will forever be his best years- 94 and 95, in my opinion.  99-2004 give those a run for their money, but you know from the bootlegs he was on a different level, rivaling Hendrix, SRV…  He doesn't have the stamina and versatility now like he did then that made that tour the best guitar playing you will ever hear from any guitar player, ever.
Where to Find the Shows
Until I found out about private torrent sites, I didn't have an outlet for Clapton audio bootlegs from that time frame.  I was in a dire position to get at least one of those shows!
If someone is interested in what all this hype is about, go to the Zomb torrent tracker or Dimeadozen and download one of his shows from that tour.
To start you out I suggest any one of the songs from his electric set, like Five Long Years, Have You Ever Loved a Woman, Third Degree, Someday After a While, and if you can find it- Early in the Morning!  Some of the most hair raising stuff!
Coming to a Fruition
In 2009 I finally saw Eric Clapton play live in Minneapolis (17th or 18th row) when he joined with Steve Winwood for a tour.  I happened to be seated next to a chatter box of a fellow Eric fan who actually saw Stevie Ray Vaughan live before he passed in late 1990.
Clapton and his counterparts have influenced more people than you probably knew, including several you are super avid fans of.  The guy who made "Your Body is a Wonderland" is more of a Clapton fan than most of us.  Those in high school who didn't understand my developing taste, like "What the he** is this sh*t, Parma?", might just have a bit of a hypocritical side.
Only if they knew what they were missing…
Blog photo by April L. Sanders of Flickr
Featured photo by grilled cheese of Flickr under a (CC BY-ND 2.0) license