My first blog post here at the90schild.com focuses on Aaliyah Haughton, more commonly known as Aaliyah. This woman was and still is an incredible force. Part of the 90s fabric. A sexy individual. An angel.
She made a handful of hits on mainstream radio. 'Try Again' was huge in 2000 and was just another one of her songs I'd become familiar with.
What a fun year that was, Kobe and Shaq were unstoppable, Ben Stiller being put through lie detector tests, nailing my cousins with water balloons…
 Her Legend Only Grows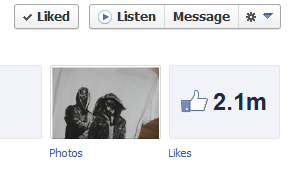 If you 'like' Aaliyah on Facebook you'll notice that her photos blow up with a consistent 20-30,000 likes on the low end upwards to 200,000 (a picture with her, Lil Kim and Missy Elliot).
Then there's her music videos. Whenever I start snooping in the comment section of one of her videos on Youtube I'll see only glowing compliments and praise, and then I'll see, Beyonce, somewhere, written among it all. Ok, I know she's better than Beyonce. But then again for some it's comparing apples to oranges. Like Led Zeppelin to the Rolling Stones. Yet I hate to put her in the same sentence as Beyonce…
Aaliyah is the cream of the crop- in a league of her own.  That is all.  Now enjoy this beautiful sketch of Aaliyah:
Her voice gives me shivers and probably did when I was 7; at the time in '98 when I heard 'Are You That Somebody?' on the radio I didn't know who was singing it. For me it was catchy and smooth with a bit of a blues vibe, and that sound of the baby in the background during the chorus always stood out as kind of quirky yet a perfect complement. Classy move with the infant sample, Aaliyah.
My infatuation with Dr. Dolittle at the time drew me in more to that song, as it was featured on the soundtrack.
(If you don't have a Netflix account right now, get one. Not sure how much longer they'll have Dr. Dolittle in their listing.)
…Why so soon?…
I learned of her passing several years ago when I began to rediscover her music. I searched her in Google and was brought to her Wikipedia page where it cites her passing on August 25th, 2001. As I type this it's dawning on me she was only 22! I'm 22!
Something that always stood out to me about that specific date was its position on the calendar in relation to September 11th, occurring less than 3 weeks later.
If you follow rock n' roll, that date is almost parallel with the passing of another musical icon, Stevie Ray Vaughan. He's constantly compared to Jimi Hendrix, and many regard SRV as the greatest guitarist of all time. His last day here was August 27th, 1990.. from a helicopter crash. Both instances being airborne crashes, and almost the same day in August.
They don't make them like they used to. -The 90s Child
This rather exhausting analysis is getting me in the mood for that song by Eiffel 65.
No, no.  'Try again'. Listen to Aaliyah.