We all want something beautiful, don't we?  Man, I wish I was beautiful…
If you're going to paint a picture, you might as well paint yourself while you're at it too.  You'll feel symbolic, or something like that.  And restrict yourself to only using a few colors, particularly blue, red, black and gray.  If gray is your favorite color,  it wouldn't be the least surprising if you bought a gray guitar because of your acquaintance with Picasso.  (I'm sure Adam can relate).
Water from a Spring, or Tap
You wouldn't want water from the tap if you had a natural spring source in your backyard, would you?  It's quite similar to music, you have your choice.  Trust in the natural hydrological cycle to filter the water for you or settle for water intentionally manipulated with fluoride, chlorine…
All you have to do is share eyes with Mr. Jones in 1993 while looking through time to see how narcissistic the music industry has evolved.
Can you put that in layman's terms?
Oh, how this lapse is only temporary,  because with the digital age and texting phenomenon came an enjoyment of the simple. Things too complicated or requiring more thought than an average, domesticated American  can handle isn't all that popular.
So, you see all these songs that have meaning behind them quickly lose their value- from the current effect of "popular" culture, more than anybody with a halfway decent taste in music probably would want.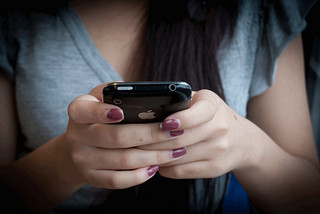 The 90s was a special time, and the people who say, "All decades have great music!" can't see the impact the 90s made with it's individualism and diverse personalities. The record industry, without a doubt, was turned upside down.
The formula was discarded and bands with a dedicated following were signed to labels and marketed. Viewers of MTV would remain loyal as the channel beamed the latest hits to every household with a television set. Dave Matthews would be followed by the Cure on the radio. College rock was an illuminous GENRE of music. It was just different.
Those ten years brought on an unprecedented level of access to fresh music and a never seen again willingness from labels supporting the artistic side by allowing bands to experiment.  Was "experimental" music more of a 60's thing?
The Music Video
You see Counting Crows rocking out in a room similar in size and simplicity to rooms they probably first started jamming out in.
If Adam had it his way, he and the band walked in there wearing whatever they wanted to.
For those who have the urge to single out Adam's dance skills in the video… you've been hanging out with the wrong folks. First experience the energy of dancing at a Dave Matthews show, or lean in with some hippies for a night of drum circles.  As humans with traits as universal as music is real, to respond to it without considering the next person is as natural as breathing.
To attest to his uninhibited character is a beautiful display of air guitar that Mr. Jones would even be proud of. Letting everyone in with his guard down.  Balls at work.
Mr Adam Duritz- A Trend Setter
The Counting Crows were really the first to start the uggs trend, huh. You know, those tanned, sheepskin boots with the fleece interior.
His brown coat resembles that of Lloyd Christmas' getup in Dumb and Dumber while patiently waiting at the bar for Mary Swanson.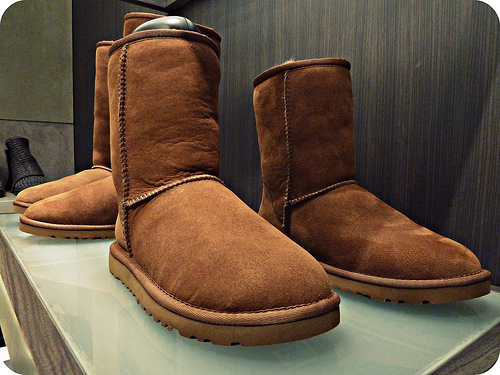 He's got dreadlocks, but the undercut hair is always a bonus!  He is one of the elite few of white guys who can have dreads and still look like a stud, let alone a 90s frontman!
Does anybody else think he looks like the guy from Man vs Food if he had ridiculously awesome hair?

Look at it how you want
The song can have a number of interpretations.  A song about desperation for something better, a dream within reach, or a hope for life to have more. If you get down to it, it's actually very meaningful.
To the next guy it reveals an innate desire in each of us to live as  a celebrity of some stature, when in reality our lives aren't so different from celebrities, and in some ways better because of the privacy we often take for granted.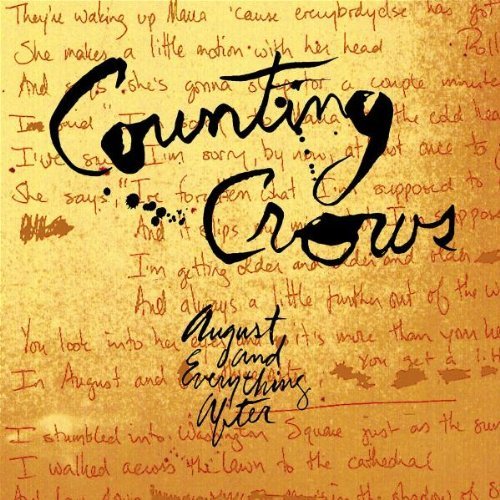 There is incredible irony in the combination of the lyrics from Mr. Jones and the fact that it, and the rest of the songs from August and Everything After, boosted them to fame. "I wanna be someone…" "We all wanna be big stars, but we don't know why and we don't know how."
This was how- Because the song is great, the video is only secondary.
Authentic music was created that year by Adam Duritz. Dancing and singing his heart out. If you knew what that was or how it felt you'd be making rock songs as good as Mr. Jones.
---
Teaser photo by Matthew Straubmuller of Flickr
Blog photo #1 by Jhaymesisviphotography of Flickr
Blog photo #2 by || UggBoy♥UggGirl || PHOTO || WORLD || TRAVEL || of Flickr